The Ultimate Guide to 4WD Lift Kits: the Different Types & Benefits Explained
There are many parts to vehicle customization and no matter if it is solely for aesthetic reasons or performance improvements you can end up having issues as to what and where it went wrong, after you've made a purchase. Vehicle parts can be tricky sometimes, especially ones that offer a better ride or easier handling which in this case would be lift kits. Lift kits are the most common upgrade when it comes to 4WD vehicles since OEM suspension usually isn't made to be as versatile and supportive despite being of no cost for manufacturers to put a more stable suspension. Because of this, it's best you know what are all the different types of aftermarket lift kits but also what exactly they have to offer your vehicle.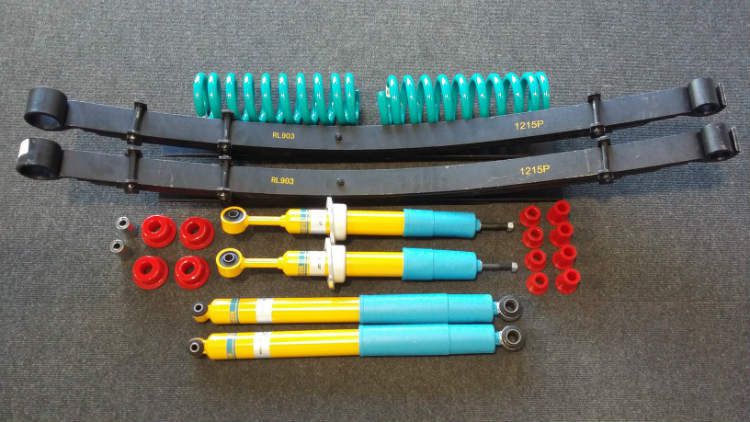 Benefits
• A stable and smoother ride may be the first two things that come to mind about lift kits but alongside that, they also give you higher ground clearance. This is helpful in situations where you need to climb over high steep grounds or over a boulder. 4WD lift kits also make it easier for you to cross a muddy path or just everyday obstacles, but make sure not to have your ground clearance high up since it will raise your centre of gravity which can have a negative impact on your handling.
• With aftermarket lift kits you oftentimes get a stiffer suspension, which means less sag and more lift. This also improves your vehicle's load-carrying ability, makes for better steering response and reduces the level of body roll. This results in overall better performance as well as passenger comfort, articulation and better traction.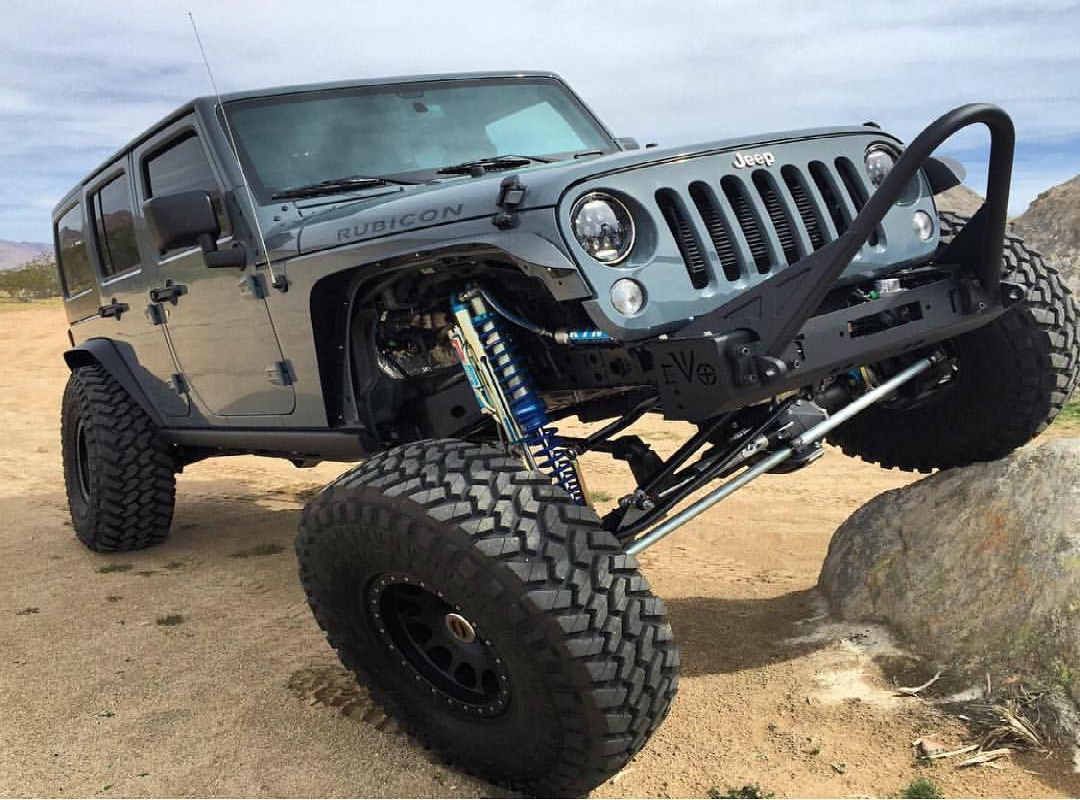 • You'll also be able to fit larger tires thanks to the higher ground clearance. While not being always the case, larger tires oftentimes give you better traction and that combined with stiffer suspension and the high ground clearance you'll get an even better performance in various conditions, like snow, mud and deeply rutted trails. Improved traction will depend on the type of tires but the higher ground clearance will be a noticeable change right away no matter what type of tires you get.
• The lift kit itself adds a different attention-grabbing look to the vehicle so there's no need to look for additional parts and vehicle accessories to make it look tougher. Fitting bigger tires also adds to the vehicle's mean looks which for 4WD's is the only look you need. Just like sports cars, lifted rigs attract attention everywhere they go - this is ideal if you're all about showing off.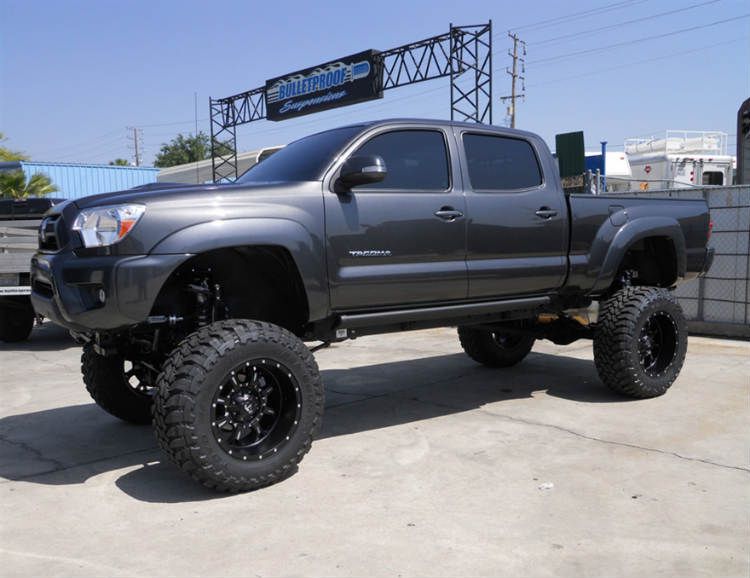 Types
• Before we start naming all the different types of 4WD lift kits, first we have to go over the different sizes they come in and the benefits they offer. A suspension that adds just a little bit of lift, comes with long shackles on the rear and coil spacers in the front while being inexpensive and easy to install. A medium-sized lift kit suspension consists of AAL (add-a-leaf) lifts and coil spacers, which gives you the best tire clearance but only if you don't do extreme off-roading. They also make handling the vehicle way easier but you'll need to have strong rear springs in order to mount them. A large lift suspension gives your vehicle that aggressive look and while being the most expensive option they give the best off-roading experience.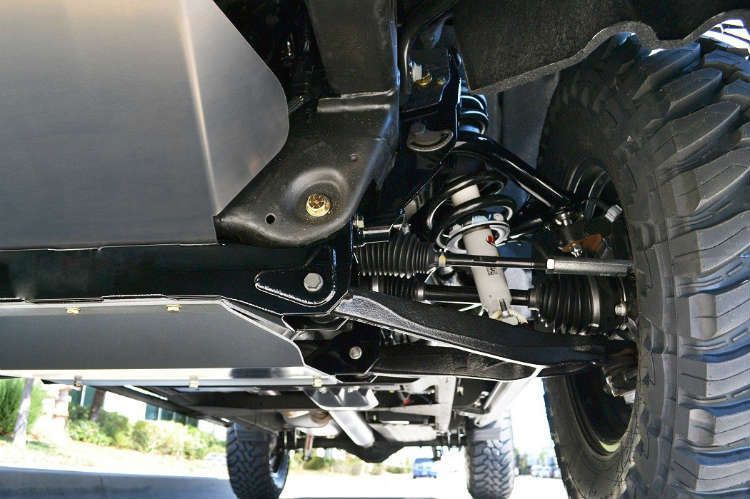 • First, we have body lift kits, which unlike your off-the-shelf suspension they don't make for better ground clearance. but they do provide more than enough room to fit larger tires. Body lifts will definitely increase the twisting force on the mounting surface, which will increase the risk of a mount failure when in an accident. Although they are not suspension lifts, they will still require spacers in order to be installed.
• Extended shackles are simply an installation of longer shackles that takes place on the leaf spring suspension. Talking about leaf springs, there's a type called spring over which changes the position of the leaf spring that's meant to be underneath the axle to the top of it, which provides a lift equivalent to the axle's thickness.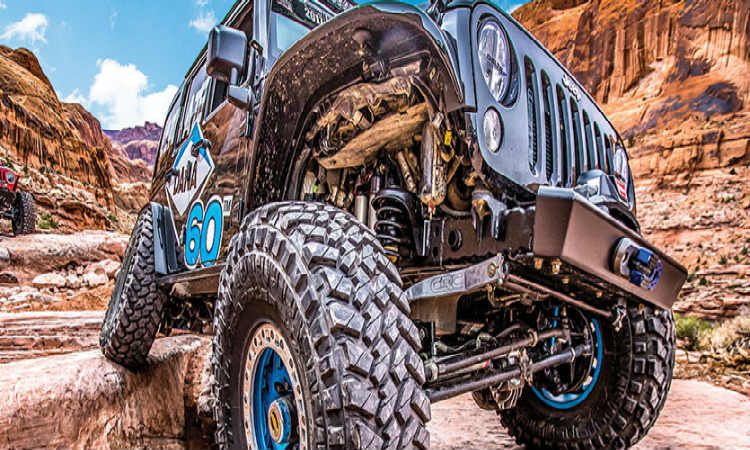 • Airbags are made to provide lift assistance but not to replace a lift kit, which is why they allow you to finely adjust their pressure in order to set both the height ride and stiffness. Although they are a very convenient solution, there have been numerous chassis failures due to people setting the chassis at a level which doesn't allow it to take a certain load.
• Strut spacers are basically the spacer between a coil strut and the struts mount which is made to shift the whole assembly downwards. With these type of 4WD lift kits, there are issues regarding the over extension of various suspension components. This affects steering linkages and can cause the vehicle not to stop properly at a bump stop which can also make them illegal.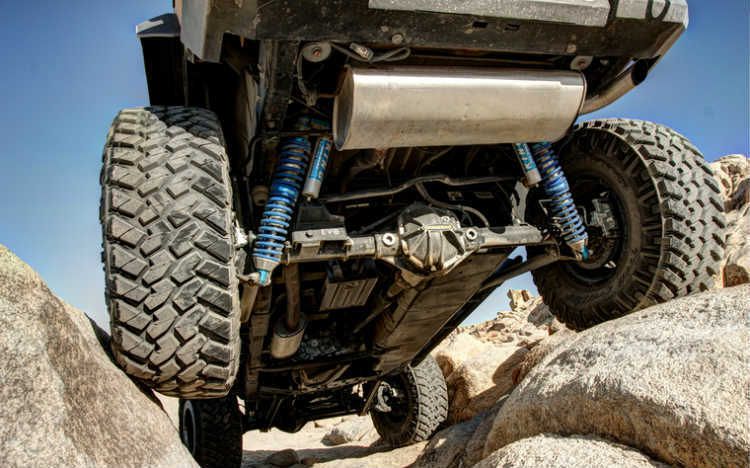 • With shock absorbers, you get the most reliable and true suspension lift without having to worry about any legalities or requirements. Although there is one exception regarding the former, which is the maximum allowed lift height, there really isn't anything else you need to worry about.