The Importance of Play Mats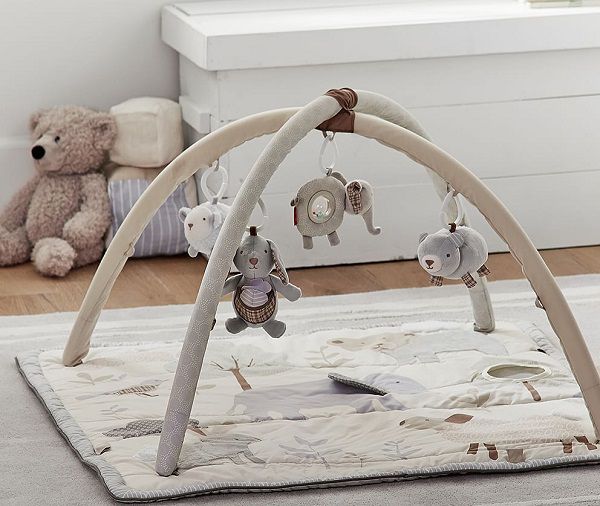 New parents buy a lot of things that can make everything easier with a newborn, from changing tables, nursing chairs, sleeping aids, all the way to the essentials, like strollers or comfy mattresses. But at some point, as your child grows, that isn't enough. Not too long after they are born, babies start becoming more active, they look for more stimulation, the need to be entertained, they start playing, crawling, and doing all kinds of activities, trying to satisfy their immense curiosity towards this new big world they've come into. One very useful and beautiful baby product that can be of great help during your child's transition from your arms to their tummy and eventually up on their own feet are baby play mats. Simply put they are mats that encourage play, as the name suggests.
Why Use Baby Play Mats?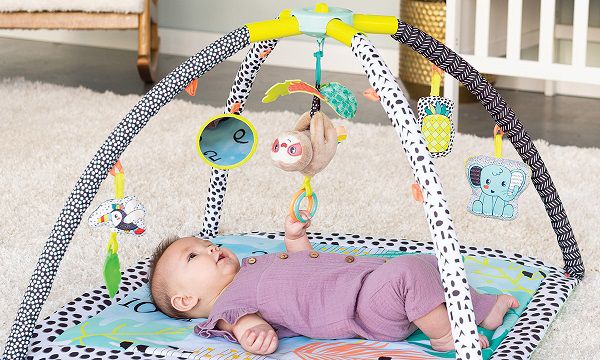 Everything that surrounds your infant will influence her or his development. The music, the stories, the singing, the lights, the smells, the colours, the shapes… everything. Kids are like little sponges that absorb everything around them. Play mats are designed in a way that provokes babies to reach for fun objects. They feature designs, with shapes, patterns, colours, and there are also activity play mats that have objects attached to the floor mat or to the handles if they have them. So, even though they are quite a simple product, the way some quality designer play mats are made gives them the ability to boost babies' physical and mental development.
They Can Boost Babies' Physical Abilities
As your baby becomes more active, sleeps less and as they start moving more and more, it's your job to make sure they have the best tools to work on their new abilities. One great and simple way you can stimulate your baby´s development is to buy designer play mats that will attract their attention with their beautiful designs or objects. The shapes and the colours will provoke the child to reach, grasp, squeeze, pull, turn, crawl, kick etc., and all those movements will help and boost the development of their motor skills, their hand-eye coordination, and so on, even before they are ready to play with interactive toys. As they reach for the shapes they'll start learning about spatial depth, distance, objects, different sizes, shapes, etc.
Another very important role play mats can play in your child's development is learning about their senses. When you are choosing a mat for your child, try to go for one that features shapes in contrasting colours, so that babies can notice them better. Avoid neutral colours, as they won't attract the baby's attention, and instead go either for bright and vivid colours contrasting the background, lighter background and darker shapes, black and white, and so on.
This will stimulate your child's sight and will have a positive impact on their visual development. Furthermore, as they grasp, pull, squeeze on these shapes and objects that spike their interest so much, as they crawl on their tummy, feel the fabric with their skin and their bodies etc., they also explore with their touch, they hear the sounds the materials make, which stimulates their auditory sense etc.
Furthermore, being in their play mat, rolling, reaching, kicking gives babies freedom of movement. This is very important for young children because they have a need for independence. Don't forget that, as it has been proven by researchers, even the smallest things, such as this, can leave a mark on your child throughout their entire life.
They Can Boost Babies' Mental Abilities
In addition to all the physical development benefits, play mats for kids will also play part in your child´s cognitive development. All the beautiful engaging colourful designs and/or objects on them will help them on their journey to discovering the world around them, to self-discovery and imagination. A well-thought-out designer baby play mat is perfect for babies because of their strong natural curiosity. As a matter of fact, stimulating infants' curiosity becomes a basis upon which many important skills, such as problem-solving, creativity, critical thinking and so on, will be built and will grow.
Play mats, of course, can't keep your child occupied for very long periods of time, even though they can play a part in your child's learning how to concentrate. That being said, they offer a great additional option for their daily routine. They also offer a perfect opportunity for you to communicate with your child, helping them work on their language and communication skills.
All of the engaging products you buy for your child are also good for you and your peace of mind. As your child becomes more and more curious and active, you'll need to think of a countless number of activities to get their attention and satisfy their curiosity. Good quality kids play mats are designed to keep your child's attention, and while stimulating their development they will also give you some much needed hands-free time.