How to Capture the Coveted French Provincial Look at Home
Aromatic lavender fields, cosy farmhouses and fruitful vineyard - these are the things that make Provence one of the most magical regions not just in France, but in the whole of Europe. It's famous not just for it's seemingly endless lavender fields, but also for its vibrant olive tress that provide around 70% of the production of olive oil in France. The region is home to many varieties of grapes that produce exquisite red, white and rose wines. Provence is indeed a wonderful place with lavish landscapes worthy of admiration and delicious wines and olives that deliver the finest taste of nature.
In the midst of all that natural beauty an interior design was born which perfectly captures the simple way of living in the vibrant villages of Provence, while still providing a glimpse into the luxurious Parisian lifestyle. The French Provincial interior design represents the perfect mix of elegance and comfort. It combines rustic elements with stylish details that create a unique interior design that can work equally well in a country cottage as in a more modern home. The raw beauty of natural materials is enhanced with the use of fine textiles, provincial patterns and soothing colours that give French Provincial interiors their distinctive and welcoming charm.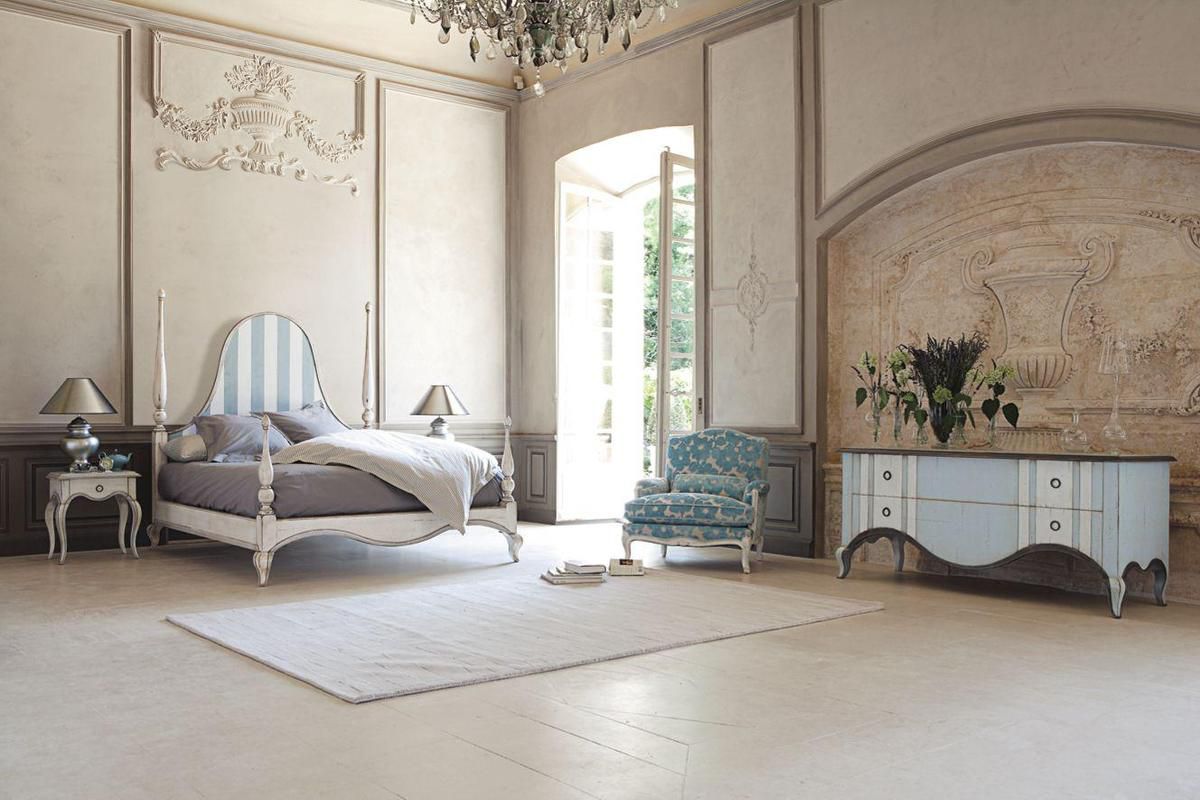 By striking the perfect balance of elegance and function, this is the kind of interior design that can improve the look and feel of any room in your house, whether it be the living room, bedroom, kitchen or dining room. To get the look you don't have to make a lot of changes in your living space. A single piece of furniture like a French chest of drawers or a coffee table spiced up with a few décor pieces are more than enough to infuse your space with the charm of Provence. For instance, you can refresh the look of your bedroom and de-clutter your space by adding a French chest of drawers to the design puzzle of your personal retreat. This is a great storage piece where you can organize all the bits and pieces that you would otherwise leave on the bedside table or on the floor. The stylish and practical design of your chest of drawers will keep your bedroom neat and organized, all while further enhancing its gorgeous design.
French Provincial furniture is crafted from quality wood species such as maple, teak and oak which are well know for their rich colour and distinctive grain. The pieces are often painted in a soft neutral colour such as white, beige or light blue to compliment the light colour pallet, which is a key feature of French Provincial interiors. Bronze or brass hardware is commonly used to give the furniture a unique rustic look.