Home Design: A Taste of French Goes Long Way
Inspired by the peaceful valleys and green rolling hills of Provence, the beauty of the French country style comes from its simplicity and effortless elegance. Unlike the lavish splendour and delicacy that can be found in the grand Parisian mansions, it is much more relaxed, artful and has that distinctive charm that is so hard to resist. We can almost say that it has some earthy feeling to it since its based on natural textures and clean lines which are combined with elements that promote a comfortable and relaxed way of life. Due to it's ability to infuse the living space with timeless beauty and refined grace, the French country style would work well in any home, whether that be a traditional house, a modern apartment and even a sophisticated mansion. If you want to know how you can infuse your home with the gorgeous charm of Province then keep on reading because in this article we will talk about all things you should know about the French country style.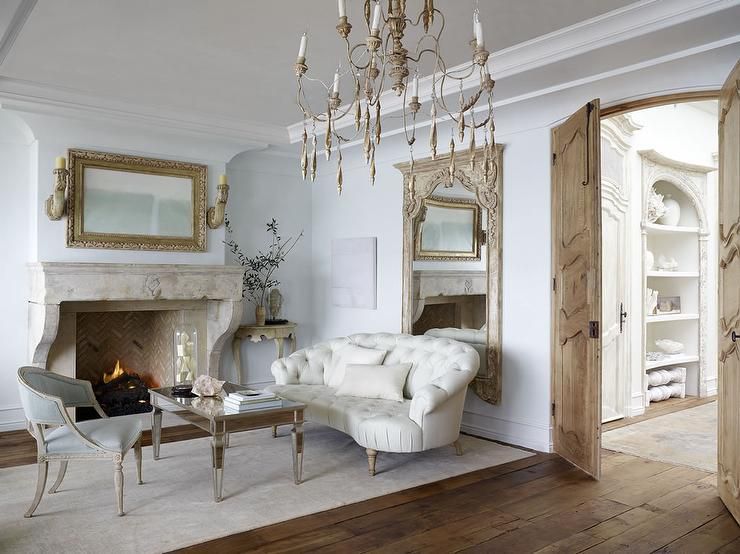 The Key to Achieving that Look of Effortless Elegance
It's all about moderation both in the way you furnish and dress up your home. Think of a sophisticated interior design that aims to be both unique and subtle at the same time. The typical French style can be described as simplicity at its finest. The base is a simple colour pallet spruced up with a few accessories that are an artful blend of earthy and shabby chic. Most of the French furniture for sale is painted in bright white and features a wonderfully detailed woodwork. The fresh and clean white hue is what gives the furniture pieces that casual elegance- the main feature that makes the French style so appealing and distinctive. While white and beige often serve as the main colours the accent colours used in accessories include green, lime, orange, blue, mustard yellow and lavender which all reflect the natural beauty of Provence.
The Perfect Harmony of Form and Function
Every element of the interior design should play a specific role and deliver an ambience that is relaxed and comfortable. When it comes to striking that balance of form and function the materials have a major role. The focus here should be on both quality and aesthetics. What gives the French furniture for sale its gorgeous finish and exceptional quality are materials such as solid timber, oak, stone, terra cotta and iron. As for the choice of fabrics the main purpose is to create interest in the room which can be achieved with a textural fabric such as linen that has that tasteful dose of luxury to it. Other types of fabrics that can be found in French country homes include cotton, chintz and toile which are often blended together for a layered look.