Motorcycle Tyre Change: Get the Right Tools for the Job
If you own a motorcycle, it will be a matter of time when you are going to have to change your motorcycle tyres. Although many riders opt to take their bikes to a repair shop or dealer for maintenance, there are some riders who enjoy working on their bikes, and changing the motorcycle tyre is a DIY project that most bikes can accomplish.
When it comes to changing a motorcycle tyre, using the right technique and tools are essential. That is because setting up a motorcycle tyre improperly can not only lead damage to the tyre but can also put you at serious risk of an accident. Learning the right technique to change your motorcycle tyre will increase road safety as well as save you time and money.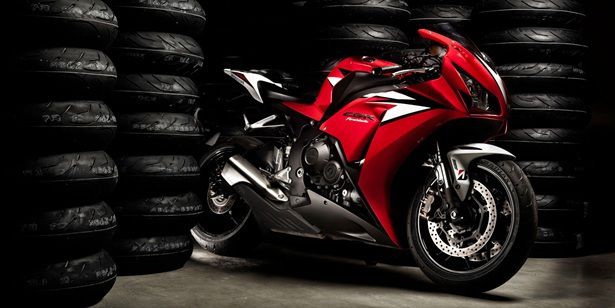 First Things First
Make sure you have all the necessary tools before you start removing the tyre. These include a lubricant, motorcycle tyre lever, a breezer tire tool, a valve core tool, bead breaker, a compressed air pump and rim protector (optional). If you don't have an air compressor, you can inflate your new tire at a facility that provides free-compressed air supply.
Removing the Tyre
With the valve core tool, let the air out of the tire. This will loosen the tension in the tire, making easier to work with. Make sure you hold the tool tightly as the force of the air coming out can be quite strong. Next, use the motorcycle tyre lever to separate the tyre from the wheel. Place the lever next to the rim of the wheel (make sure not to touch the upper portion of the wheel and not damage its appearance) and press it down until the bead of the tyre comes out of the wheel. Move at 90 degree intervals all the way around the rim until the entire tyre comes out from the wheel. Use the lubricant to make the tyre slider easier on the rim.
Installing the New Tyre
Look for the direction of rotation indicator on the tyre and place the tyre to match the mark existent on the wheel. Lube the sidewall and bead of the new tyre to make easier for the tyre to slide onto the rim. Similar to the procedure of removing the tyre, use the motorcycle tyre lever to place the new tyre onto the rim – one sidewal at a time. Using a compressed air pump, pump some air into the tyre, slowly, until you hear a small 'pop' – it indicates that the bead has popped in. With the breezer tyre tool, seal the tyre bead into the rim. Inflate your new tire to the recommended pressure.